Shelter sale - Gatineau
AbriOmax,your Harnois representative in Outaouais, Ottawa, and its surroundings. We offer you a variety of shelter choices and accessories.
For more information about our products and services 819-303-3585
Sale of Various Shelter Models in Outaouais, Ottawa, and Surrounding Areas
The sale of shelters is at the heart of our company's activities. As an authorized distributor of Les Abris Harnois for the greater Outaouais region, Ottawa, and surrounding areas, AbriOmax offers you a range of products that meet all your needs. We are proud to offer you products made in Quebec.
You will find single, double, and non-standard car shelters that suit your needs. Harnois shelters are of superior quality. The structure is made of Alu-zinc (Galvalum) steel with a round shape, and the canvas is woven polyethylene, UV-stabilized and welded.
Anchoring systems and all accessories are also available. Harnois shelters come with complete doors and vinyl windows for better visibility.
We are at your complete disposal! Call us for orders or advice.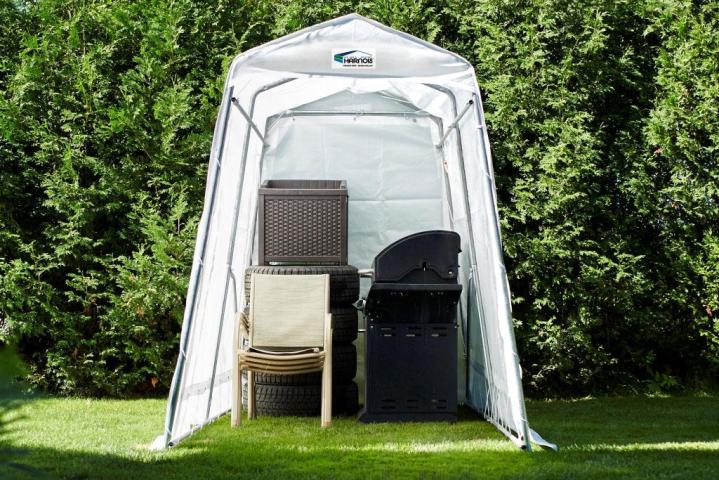 Our Services
Sale
Rental
Installation
Storage
Our Strengths
Extensive range of products
Personalized services
Qualified team
Competitive prices
Areas Served
Greater Outaouais region
Ottawa and surrounding areas
Choose the Shelter That Suits You Among Our Harnois Models:
Our Goal is Your Satisfaction
Whatever your shelter and accessory needs, we will do everything to meet your expectations.
Whether it's for residential, commercial, or industrial use, we have the right shelter for you. We are happy to answer your questions and provide advice if needed. We are your shelter experts in Outaouais, Ottawa, and the surrounding areas.
In addition to sales, we also offer a rental service that includes supply, installation, and anchoring.
You can also take advantage of our storage service. Our team will be available to disassemble and store your shelters in our facilities.
We deliver your products throughout the greater Outaouais region.