Shelter Installation - Gatineau
For shelter installation in Outaouais, rely on our team. Our company provides you with a comprehensive service.
For more information about our products and services 819-303-3585
Installation of Various Types of Shelters in Outaouais
We are the professionals you need for shelter installation done right. As an authorized Harnois distributor, we offer a complete range of products and services. We come to your site to install our products.
We also offer a variety of utility shelters to store your tools or other items. The sale of RÉCRÉATIF and industrial shelters is also among our specialties. We are available to install your shelters shortly after your purchase.
We specialize in shelter installation give us a call!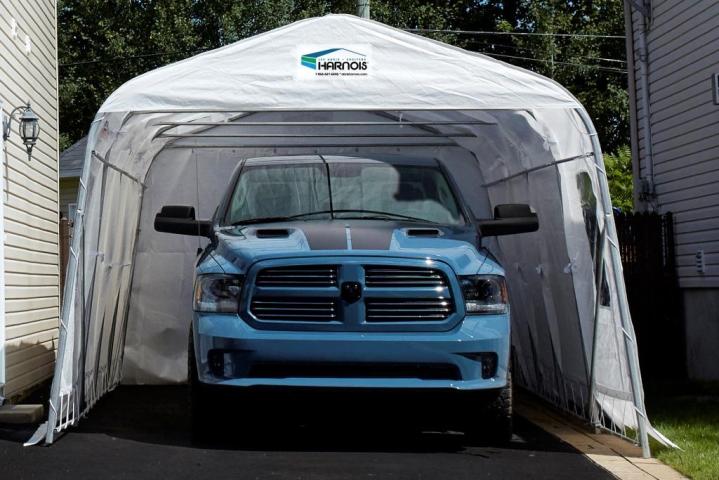 Our Services
Sale
Rental
Installation
Storage
Our Strengths
Extensive range of products
Personalized services
Qualified team
Competitive prices
Areas Served
Greater Outaouais region
Ottawa and surrounding areas
An Experienced Team of Shelter Installers at Your Service
To ensure a quick and meticulous installation of your car shelter, rely on the expertise of our team. We take care of all the steps of shelter installation, including the anchoring recommended by the manufacturer.
Dedicated to meeting all your needs, we also offer rentals in Gatineau and Ottawa, as well as the surrounding areas. You can also ask us to dismantle your temporary shelters. Our storage service is also available to you.
Our team travels to install or dismantle temporary shelters all over Outaouais, Ottawa, and the surrounding areas.