The Best Choice of Shelters
to Enhance Your Comfort
Your Authorized Distributor for Les Abris Harnois in Outaouais. A range of products tailored to your needs.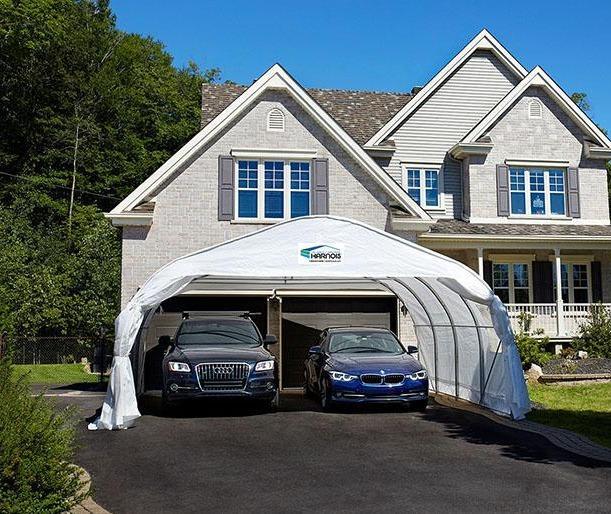 Our Services
As an authorized Harnois distributor, AbriOmax offers you a wide selection of car shelters and other shelters that meet your needs. From sales to installation, and even rental, AbriOmax is at your service.
Harnois shelter distributor - Gatineau
AbriOmax specializes in the sale and rental of residential, utility, RÉCRÉATIF, and industrial shelters. We offer various products to our clients, including non-standard sized shelters.
FAST AND RELIABLE
AbriOmax Works for You!
Whether you need to buy or replace your shelter, replace your shelter's canvas or structure, or even replace damaged parts, contact us.
We have the solution for your shelter needs. Our shelters' structures are made from high-quality alu-zinc (Galvalum) steel. The Harnois canvas is robust and welded.
Whether you need a single or double car shelter, a vestibule, or a storage shelter, AbriOmax is here to serve you. We also sell canvases and structures separately, including non-standard dimensions.
Committed to your satisfaction, we also offer reliable and professional shelter installation and storage services.
We distribute several shelter models with various dimensions and formats.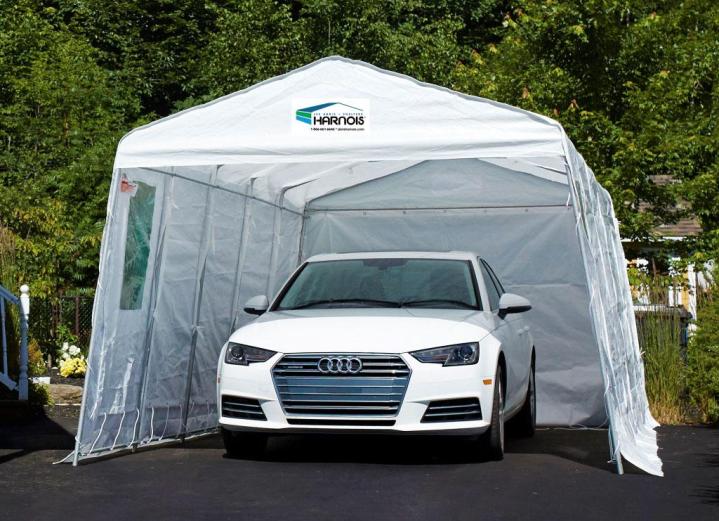 Our Strong Points
A Variety of Products
AbriOmax offers you a range of weather-resistant protection shelters. Our shelters serve multiple purposes and come in various dimensions, including non-standard sizes.
A Variety of Services
AbriOmax sells, rents, installs, and stores Harnois shelters and accessories for you. We make Harnois products accessible to you according to your specific needs.
Excellent Service
Professional and pleasant service is our trademark ! AbriOmax is here to serve you for guaranteed satisfaction !
Among the Most Competitive Prices
We have carefully selected shelters with an excellent quality-to-price ratio to meet your expectations.
ABRIOMAX TAKES CARE OF YOU
Rental and Storage Service
AbriOmax, a representative of Harnois in the larger Outaouais region, is proud to serve its customers according to their needs and requirements.
In addition to selling Harnois shelters, AbriOmax offers a shelter rental service. If purchasing isn't an option for you, you can always rent your shelter for the season.
AbriOmax also offers a storage service. Once winter is over, don't worry about finding space to store your shelter; AbriOmax takes care of it for you.
We are proud to sell and rent Harnois shelters, renowned for their durability.